Bluebird Trail Monitoring
The Northern Shenandoah Valley Audubon Society currently supports two Bluebird Trails in our service area. These programs include the monitoring of a series of bluebird nest boxes which, in addition to being a breeding source location for Bluebirds, other bird species can be found inhabiting the nest boxes such as the Tree Swallow, Carolina Chickadee, Tufted Titmouse, and the House Wren.
The Audubon/Bluebird Trail at the State Arboretum of Virginia at Blandy Experimental Farm in Boyce, VA located in Clarke County is the most widely-known Bluebird Trail in our area and currently contains 110 nest boxes.
The Shenandoah River Bluebird Trail is located at Shenandoah River State Park in Bentonville, just south of Front Royal in Warren County and consists of 50 nest boxes.
The Conservation Chairperson and Trail Manager for the Bluebird Trail program is Ms. Kaycee Lichliter and for more information please contact her at kayceelichliter@hotmail.com
For information on the Bluebird Trail monitoring at Shenandoah River State Park please contact Lee Bowen at lbowen@ramseytruevalue.com
Data Comparisons for 2004 - 2013
Bluebird eggs, hatchlings: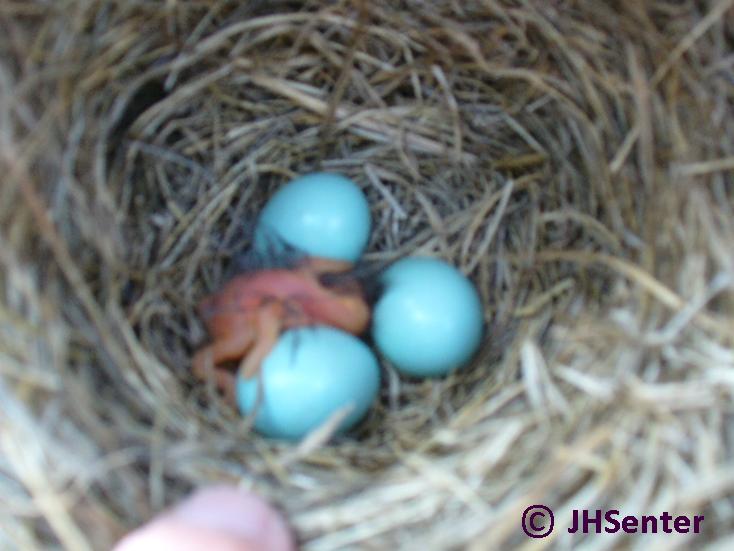 Bluebird nestboxes: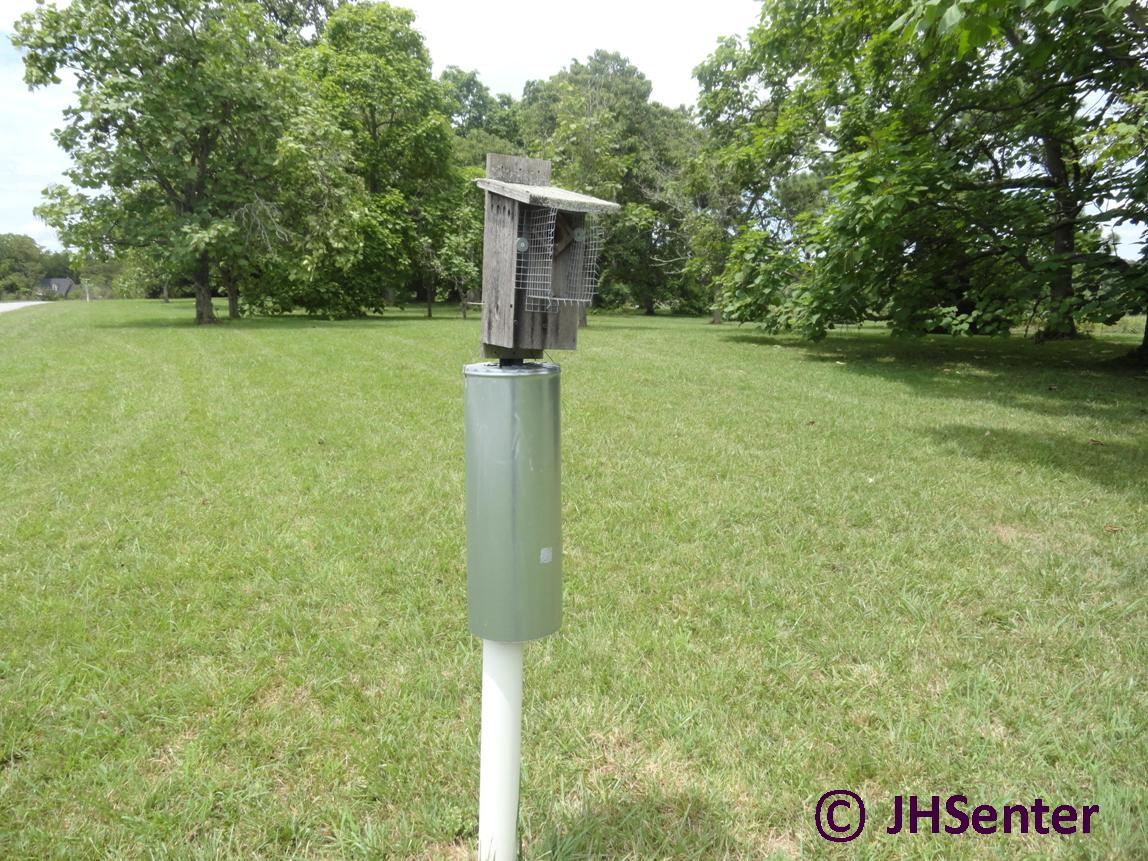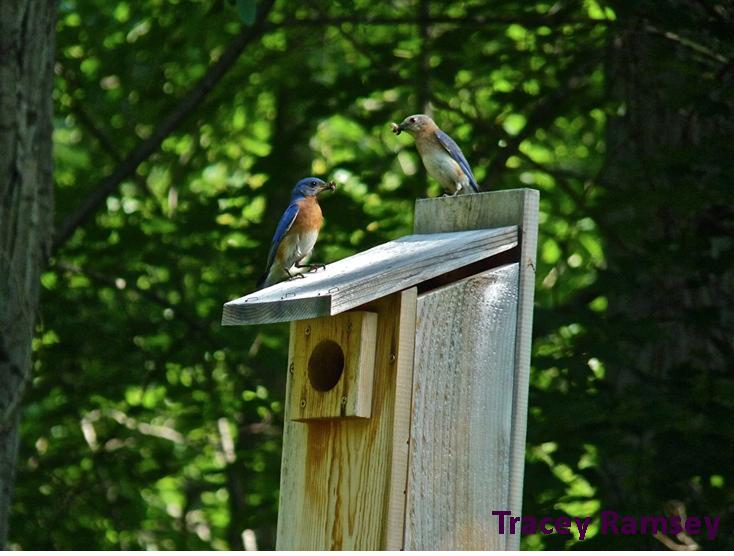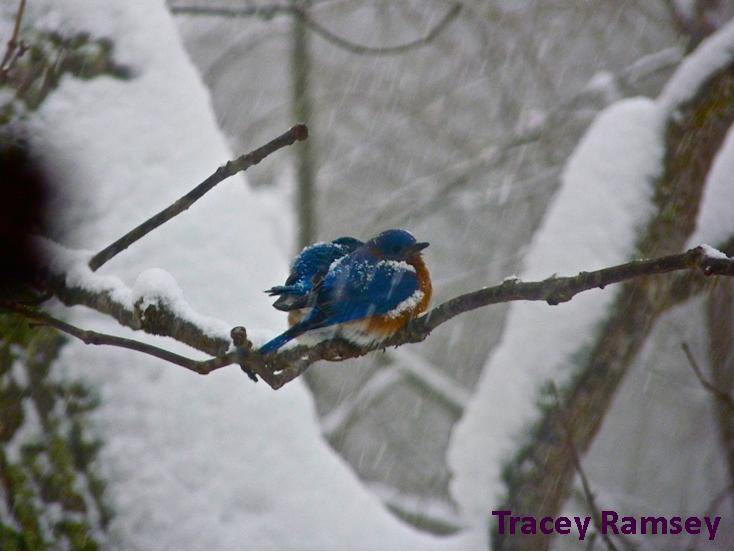 Carolina Chickadee nest with nestlings: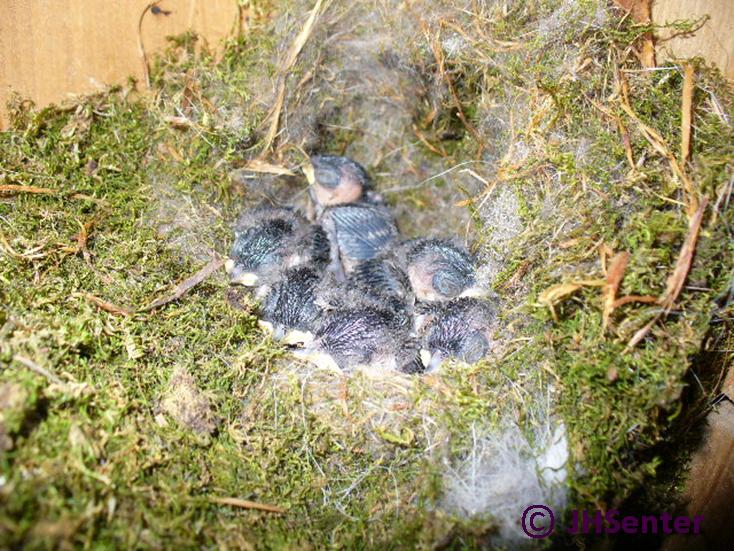 Tree Swallow nest, eggs, and hatchlings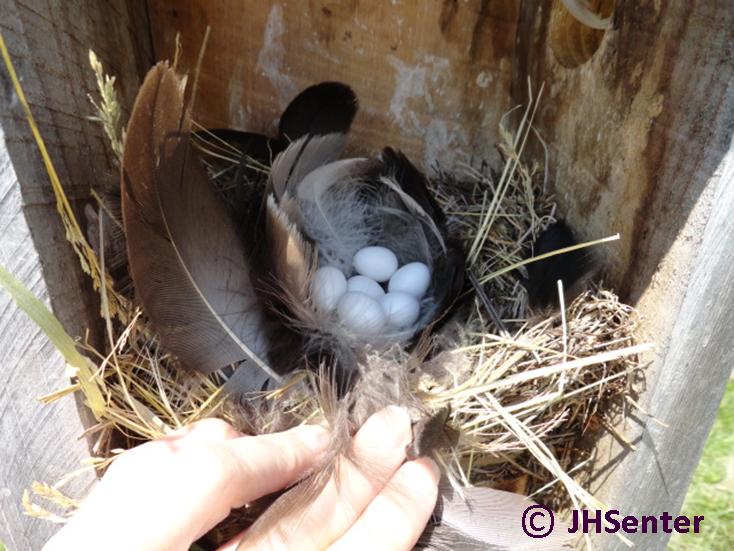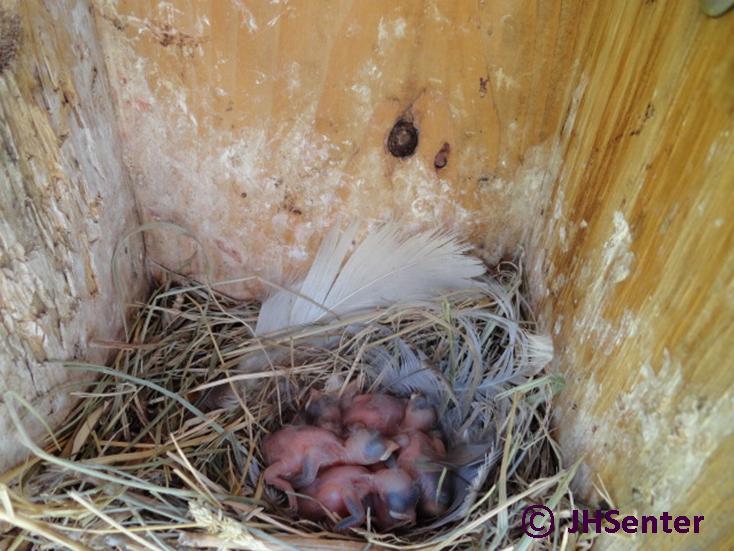 Tree Swallow hatchlings